Women Confronting Globalization: Cultural Resistance, Fair Trade, and Human Rights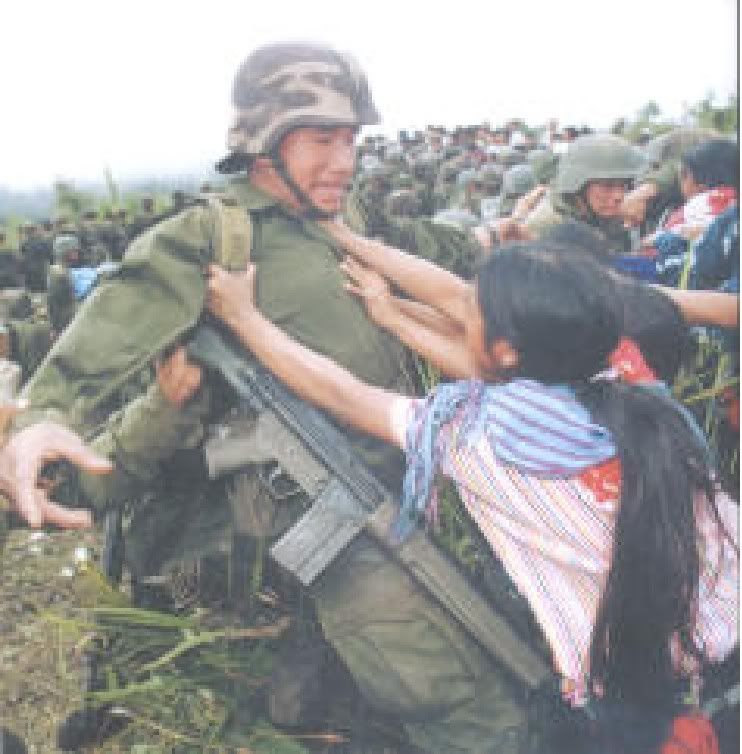 Nov. 16 – 6:30 p.m.
Sanders Classroom Auditorium (Room 212)
Since the Zapatista uprising began on January 1, 1994, (the first day that NAFTA went into effect) the Mexican military and paramilitaries have waged a counter insurgency war against Zapatista and sympathizer communities. Eleven years after the uprising, human rights abuses are rampant.
But Mexico's indigenous communities are developing new forms of resistance. Women are playing leading roles on all fronts in the struggle to build alternatives. Fair Trade Cooperatives allow women to play a central role in the control and development of local economies.
• Gabriela Martínez López is a sociologist and researcher who worked with the Center of Political Analysis and Social and
Economic Research (CAPISE) in Chiapas, Mexico. Gabriela's studies have focused on collective rights of indigenous
communities, liberation theology, and fair trade and women's cooperatives.
• Mujeres por la Dignidad (Women for Dignity)-Participating via video message, Mujeres por la Dignidad is a cooperative
of several hundred Zapatista indigenous weavers in Chiapas, Mexico.
• Beautiful hand-made textiles for sale to benefit Mujeres por la Dignidad and solidarity organizing in the US.
• Mexico-US Solidarity Network staff person to facilitate presentation and provide English translation if needed. www.mexicosolidarity.org
For more information contact: mivelarde@vassar.edu or limartinez@vassar.edu
Sponsored by:
MEChA de Vassar - Poder Latina/o - Feminist Alliance - Student Activist Union - Women's Center/Campus Life Office – Asian Students Alliance